Trident Concepts Mid Range Marksmanship
October 4, 2019 @ 8:00 am

-

October 6, 2019 @ 5:00 pm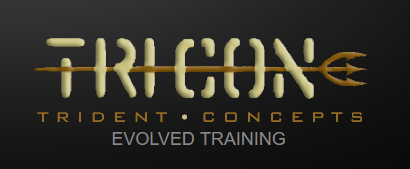 Course Description:
The Mid-Range Marksmanship (MRM) is an advanced level 3-day class designed to push the shooter and equipment to the maximum effective range of the M4/AR15 platform. Students will learn how to deliver effective fire at ranges from 10m to 300m through an expanded understanding of marksmanship principles and their equipment. They will learn proper zeroing procedures, Point Blank Range theory, known and unknown distance shooting and shooting positions optimally suited for mid-range engagements. A major objective of this class is the ability to achieve first-round lethal strikes at unknown distances. Supporting objectives are to determine the previous round's bullet track to achieve second-round lethal strikes if necessary.
Gear List:
Tactical M4 carbine with tactical sling
Red dot sight or low powered variable optic
1,000 rounds of factory ammunition (5.56mm match grade recommended)
5 x magazines
Training uniform: long pants, comfortable shirt, athletic shoes, ball cap and gloves
1st Line gear (rigid belt, sturdy holster, magazine pouches and dump pouch)
Clear and tinted wrap around ballistic eye and electronic hearing protection
Shooting pad or knee/elbow pads
Shooting rest or sandbags (bi-pod optional)
Hydration system and energy snacks
Weapons cleaning kit and quality lubrication
Class Prerequisites:
Combative Carbine 2 or similar
Registration fee does not include any associated range fees.
Related Events