Centrifuge Training VCQB Instructor LE Only
October 21, 2019 @ 9:00 am

-

October 25, 2019 @ 5:00 pm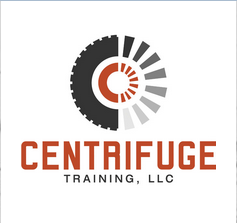 Course Duration: 5 Days
Course Cost: $960
Course Restrictions: LE / MIL / GOV
Vehicle CQB Instructor is now a full 5-day program to include a full day of force on force application. With current use by the FBI, TX DPS, RCMP, Michigan State Police, NYPD, USMS, Texas Tactical Police Officers Association, Ohio Tactical Officers Association and many others, the VCQB program has become the national standard within the law enforcement community for vehicle based engagements.
VCQB Instructor is an accelerated shooting class focused on positional shooting and critical light manipulations in and around vehicles. Students will push the boundaries of "traditional" cover and concealment utilizing various cars and trucks in a true 3D environment. Drills will incorporate critical weapon employment while engaging threats in, around, from, over and under vehicles with a heavy emphasis on problem solving. Lighting principles and threat assessment all play a major factor in this course. Live ballistic demos with a variety of ammunition will be conducted as the class explores ballistic deflection, deformation, penetration and terminal effect in direct correlation to various vehicle mediums. Classroom portions will include video diagnostics, statistics, tactics and the science behind why we win and lose around vehicles.
The final day of the VCQB instructor program will give students non-lethal training curriculum to advance their department's status quo past static square range tactics. This dynamic curriculum is developed in a drill format that allows students to experience common avenues of attack by motivated threats in and around vehicles.The curriculum ensures the highest performance from students prior to them encountering an actual engagement.
Students will leave with a full instructor packet to include extensive lesson plans, a power point, video diagnostics, diagrams and relevant studies.
This course will have long days and a night shoot (depending on range logistics).
Upon satisfactory completion of this 40 hour course students will be awarded a VCQB Instructor Certification.
Individual Equipment List:
Handgun with at least 3 magazines (5 if single stack) and magazine pouch.
Holster must attach via the belt (paddle holsters are not allowed). Holsters must provide an active or passive retention device and be able to keep the holster in place while running or moving in and out of awkward positions. No SERPA or Vanguard type holsters.
Carbine with sling. A weapon mounted light is strongly recommended (if allowed by department SOP). A minimum of 3 magazines and a method to secure them is required. Carbine needs to be zeroed prior to class.
1000 rounds handgun / 600 rounds carbine (no green tip) ammunition
100 rounds 9mm non-lethal rounds (UTM, FX, Simunitions)
60 rounds 5.56 non-lethal rounds
Please note that if you are not using UTM, we will not have a weapon platform/conversion for you; you will need to provide your own.
CAT or SOF T TQ on your person is mandatory and an IFAK is recommended.
A laptop or tablet for nightly homework and a USB drive.
Cleaning kit and gun lube.
Eye protection and electronic ear protection.
Long sleeve shirt, gloves, knee pads are mandatory. Elbow pads and shemagh (face wrap) are optional.
Full duty belt / tactical loadout (your normal work setup).
Handheld flashlight, extra batteries and clear eye protection for low light work.
2 chem lights (any color).
Notepad, pen, perm marker and thumb drive (needs 4 gigs of available space).
Multi tool (Multitasker / Gerber / Leatherman).
Water and snacks.
Course Prerequisites:
Current LE / mil / gov credentials.
Recognized basic instructor cert (i.e. POST, TCOLE, NRA LE, etc) is mandatory.
Able to demonstrate and employ safe weapons handling during courses of fire.
Strongly Recommended:
Recognized Firearms / Tactics / CQB / Low Light Instructor Certifications are recommended but not required.
Previous intermediate to advanced firearms training to include courses of fire where movement, barricades, working around others, communicating and adverse shooting positions were addressed.
Related Events