TNVC Night Fighter 101
October 26, 2019 @ 6:00 pm

-

October 27, 2019 @ 11:30 pm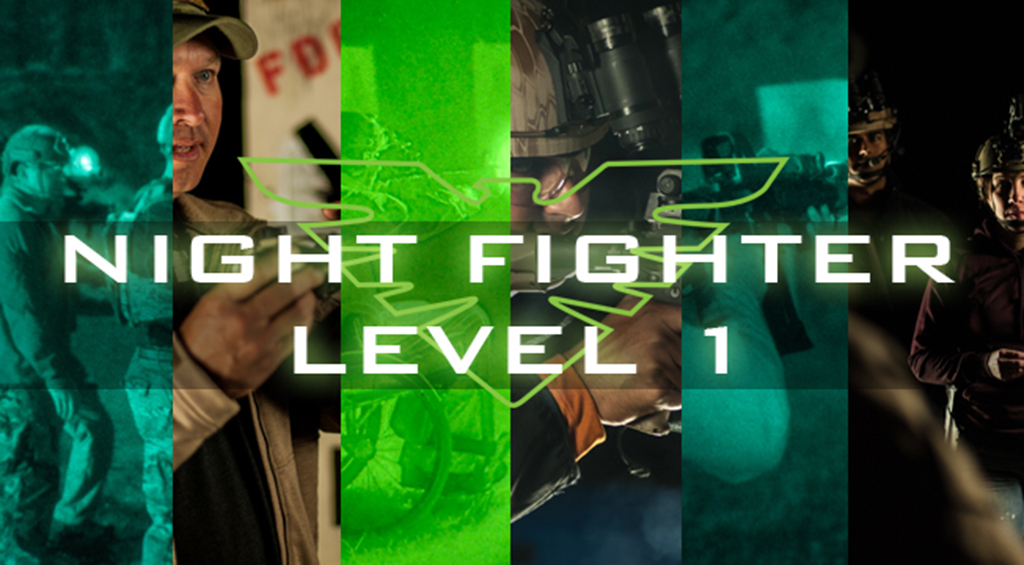 ***26-27 October 2019, Alliance, Ohio – Alliance Police Department Training Facility***
$25 per day ($50 total) Range Fee will be collected at the beginning of the class by the range staff.
Don't have night vision, but still want to train? No problem. We offer rental NVG's, Helmets, Mounts, and Lasers for an additional fee. If you decide that you want to purchase the gear you rented during the class, your rental fee will go towards the purchase of the new product.
Night Fighter 101 is designed to arm students with a solid understanding of the fundamentals of night vision operation and use. Beginning with gear choice and setup, the class provides students the tools for learning to safely / effectively move, shoot, and communicate in low-light/no-light environments. Students will participate in a variety of movement, stalking, and live-fire exercises aimed at producing a core competency with night vision goggles, lasers, and white light.
Subjects Covered
Safety Brief
Gear Discussion
Physiology of NV
Fundamentals of Night Ops
White Light drills
Zeroing Lasers
Square Range Shooting Drills
Reloads in the Dark
Transition Techniques
Moving and Shooting
Outdoor Movement with NV
Improvised Shooting Positions
Equipment Failure Drills
White Light/Night Vision Integration
Scenario Drills
Prerequisites
In accordance with ITAR Regulations, only U.S. Citizens will be accepted to participate in TNVC courses. NO EXCEPTIONS. Proof of citizenship is required. This is a physical class and students are encouraged to be in good physical condition. Students must have basic tactical weapons handling skills prior to the class. As such, students are required to produce proof of successful completion of tactical carbine and pistol classes, or previous military or law enforcement training prior to this course (no, your 4-hour CCW class does not count). To ensure your prior training classes meet the requirement, please email training@tnvc.com
Ammunition
1,000 rds Rifle
200 rds Pistol
Gear
Serviceable Carbine or Rifle

Weapon Light
Red Dot (preferably Night Vision Compatible)
Infrared Laser (Can be Rented for Additional Fee)
Weapon-Mounted IR Illuminator (recommended)
Sling

Serviceable Pistol

Night Sights or MRDS (preferred)
Weapon Light

Night Vision Goggle (Gen3 preferred) (Can be Rented for Additional Fee)
Helmet or Head Harness for NVG (Can be Rented for Additional Fee)
NVG Helmet Mount (Can be Rented for Additional Fee)
Hand Held White Light
Ballistic Eye Protection
Ear Protection
Maintenance/Cleaning Kit for Weapons
Minimum of Five (5) Serviceable Rifle Magazines
Minimum of three (3) Serviceable Pistol Magazines
Pistol Holster and Magazine Pouches that will Retain Items During Movement

Must Hold two (2) each Rifle and Pistol Magazines on Person

Sufficient Batteries for all your equipment
IFAK or BOK on your Person
Clothing suited to strenuous activity as well as being seasonally appropriate
Rain gear / cold weather gear (seasonal)
Snacks, Energy Drinks, etc.
RENTAL GEAR AVAILABLE
We have a limited fleet of rental gear available for students who do not already own night vision. For an additional fee, you can rent a package that includes a TNVC TNV/PVS-14 Gen3 Night Vision Goggle, Steiner DBAL IR Laser, Ops-Core Bump Helmet, and Wilcox L4 G11 Mount. Rental Gear is first-come/first-serve.
Export of Night Vision Equipment or related accessories (such as manuals) is strictly regulated by the US Department of State in accordance with the guidelines of the International Traffic in Arms Regulations (ITAR). It is a major crime to ship or carry US manufactured night vision devices outside the borders of the United States, punishable by fines and prison sentences. Ignorance of these regulations will not hold up in court. By purchasing night vision equipment from TNVC, you attest that you will not attempt to export or carry this night vision equipment outside the borders of the United States. Also, it illegal to allow a non-US Citizen to look through US Gen3 Night Vision Devices, even on US soil. Again, this is a crime punishable by fines and prison sentences.
Related Events